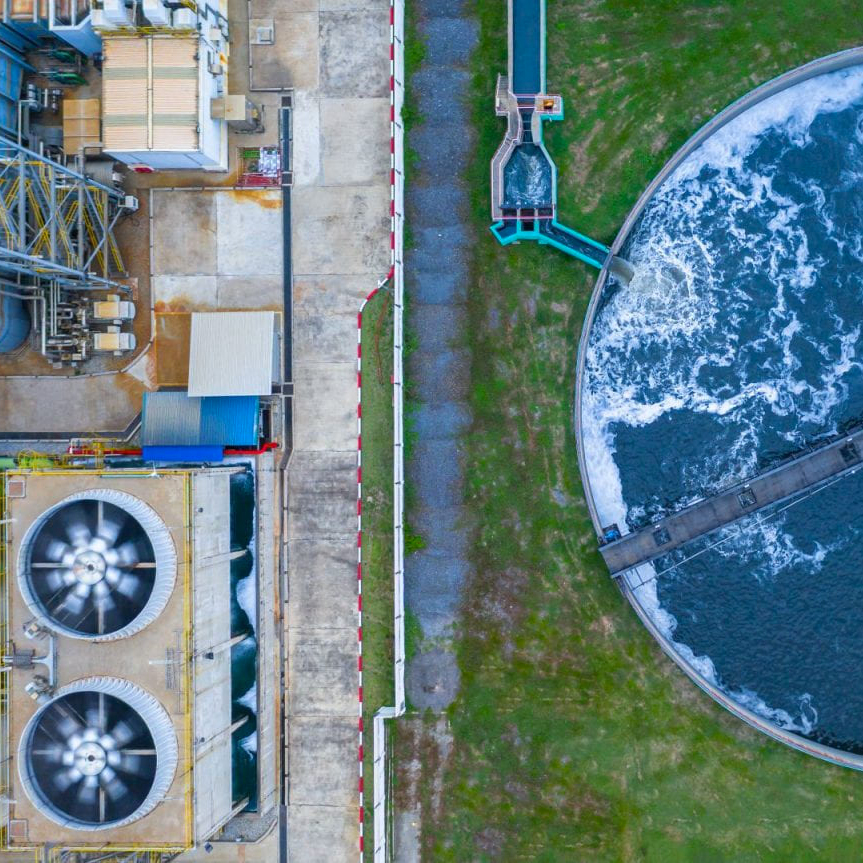 We are able to provide the

most advanced and economical systems

in the field of water and wastewater treatment.
From water purification to distribution and reuse, we serve our customers with enhanced, efficient and reliable systems.
In most industrial production activities, large quantities of water are used, which before being conveyed into the receiving water body, or before being reused or released into the environment, must be treated and purified to eliminate harmful substances and pollutants, in order to satisfy the parameters and requirements indicated by the regulations in force to protect health and environmental sustainability.
The experience gained in the construction of purification plants and the competence of technicians expert in industrial chemistry, makes Meridionale Impianti a highly qualified partner, able to design, build and manage wastewater treatment plants, biological, tower circuits, circuits closed, drinking water, deionized water.
Optimize water use and manage the integrated water cycle with efficiency and cost reduction. To achieve this goal we cover all phases of "hydraulic engineering" in order to provide customers with best-in-class integrated solutions:
The experience and expertise acquired over the years in the field allows our company to develop customized solutions and services suitable for every need.