We build

embedded solutions

for energy production, delivery, storage and processing.
The electricity grid is the complex of energy transmission and distribution systems, to which production plants (active connections) and passive users (passive connections) are connected (in HV, MV and LV). Meridionale Impianti strong in the construction, in Italy and abroad, of multiple electrical systems, primary and secondary electrical substations, guarantees a plant and system vocation within the ambit of the widest production diversification.
The activities include the supply of turnkey electrical systems:
The synergy between the consolidated know-how in semiconductor and energy technology allows us to design and implement turnkey solutions for the production of energy and innovative hybrid systems capable of combining different energy sources to constantly supply energy even for off systems grid.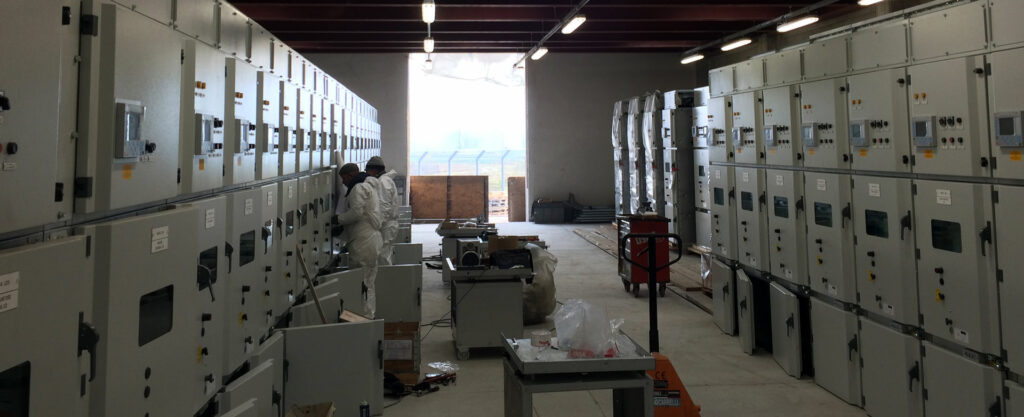 Specific services for this sector:
Design of electrical stations;
Project management;
Construction of primary AAT / HV, HV / MV substations;
Secondary MV / LV substations;
Local command and control protection systems;
Remote control;
Civil works;
Construction of overhead and underground lines;
Supply and laying of MV / LV cables;
Turnkey photovoltaic plants (EPC Contractor);
Energy Management;
Energy Audit;
Energy certification of buildings;
Assistance and maintenance services.